SOURCE:
July Festivals & Cultural Events
Tomorrowland (Belgium)
Where:  Boom – Belgium
When: 21 – 30 July 2017
Recommended by Jo @ Wander With Jo
I have always wanted to visit Tomorrowland and its high on my bucket list. I recommend making it for this ultimate EDM festival held every year in Brelgium as it is definitely one of the the best for music lovers.
Started in 2004 by a few renowned DJ's, the festival these days attracts thousands if not millions of EDM lovers from across the globe. Held on a lovely summery weekend this place turns into pure megalomania. The extravagance of this festival with its psychedelic motifs and stages gets everyone going right from the start and it never stops. DJs like – Tiesto, David Guetta, Hard well, Afrojack are just some of the big names who perform every year to the sheer delight of the crowds in attendance.
An open field with tents and camps all around for people to rest and sleep while enjoying the music. Meeting new people around the world who enjoy the same  kind of music just pulsates the nerves and induces that feeling of belonging and that's enough to get anyone hooked to this festival.
.
Comic Con International (USA)

Where:  San Diego, California – USA
When: 20 – 23 July 2017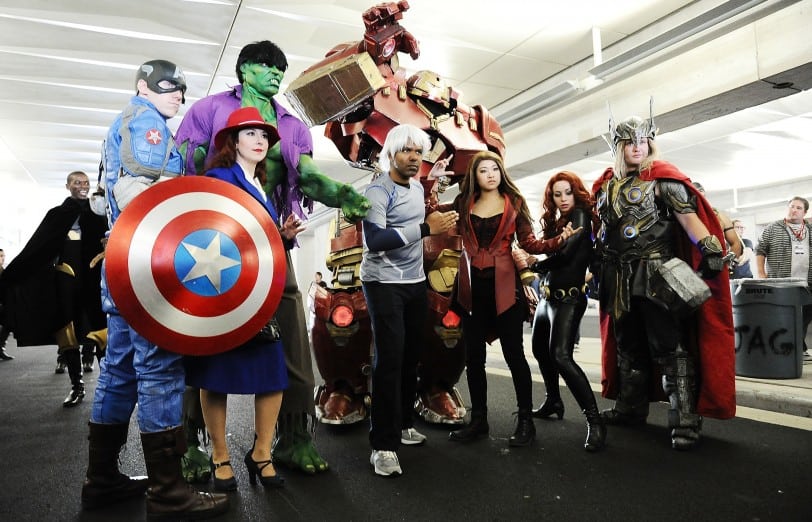 Recommended by Joe @ Best of World Travel
With the rise in popularity of animated films, western cartoons and Anime as well as video games and other fantasy novels, the franchise of Comicon has been growing over the years since the 70's. Basically, this festival features a four-day event that is held at San Diego Convention Center in California.
A wide variety of different genre in the fantasy world are all over the place during the whole event. Some famous movie and TV personalities can also be seen in this big event. In 2015, there were a lot of personalities that showed up in the event such as the all beautiful Gal Gadot (Wonderwoman), Hugh Jackman (Wolverine), Jennifer Lawrence ("The Mockingjay"/ Mystique), and even the all popular and talkative Deadpool, Ryan Reynolds.
The cool part here is not just meeting your idols but also by partaking in the hype of the fantasy world by cosplaying your favorite characters, talking with strangers and making friends with the same enthusiasm with you. It's a four-day event where you can act like a child and have fun like you don't care about the whole world.
Just For Laughs (Canada)

Where:  Montreal – Canada
When: 14 – 30 July 2017
Recommended by Faith @ XYU and Beyond
For comedy lovers there is no other festival in the world better than Montreal's Just for Laughs. The event takes place at the end of July and if you visit you get to split your sides laughing, see some celebrity comics and tour one of the most beautiful cities in the world. Comics who have played Just for Laughs include: Jerry Seinfeld, John Cleese, Rowan Atkinson and Canadian homeboy favourite Russell Peters.
The Festival concentrates most of its show in the Latin Quarter. During the day street performers delight the crowds and at night the city comes alive with comedy happenings scattered throughout the City.